Our Vision
We aspire to be a one-stop-shop for all home textile needs of an Indian home.

Our goal is to provide high-quality home furnishing that is both stylish and functional. We aim to create a seamless shopping experience for our customers, with a wide range of products and excellent customer service.
By staying up-to-date with the latest trends and technologies, we strive to offer innovative solutions for all of our customers' home furnishing needs.
Ultimately, we hope to become a trusted partner for homeowners and interior designers alike, helping them create beautiful and comfortable living spaces.
Currently, we are manufacturing cushion covers, table covers, table runners, chair cover, seat covers, sofa protector, shaped cushions etc. We will soon launch Bedsheet, curtain, towels, rugs etc.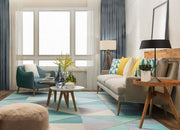 Our Mission
STITCHNEST aims to help Indian urban youth to decorate their living spaces with the latest designs and colors. Our designers intend to be a trend setter in the home textile space.
We believe that a beautifully designed living space can have a positive impact on an individual's mental and emotional well-being, and we strive to create products that reflect this philosophy.
Our team of talented designers are constantly researching and exploring new ideas and trends to ensure that our products are always at the forefront of the industry.
At STITCHNEST, we are committed to providing our customers with high-quality home textiles that not only enhance the aesthetic appeal of their homes, but also improve their overall quality of life.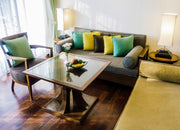 Sunil Kumar Goyal
He founded RA Traders back in 1997 as a manufacturing company for Home furnishing products. He was a sole proprietor for 19 years who took care of production line, marketing, sales, financing and successfully managed to take every business decision single handedly.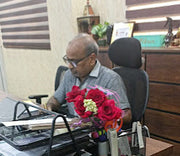 Riju Goyal
Qualification: B.Tech, MBA

She joined the family business in 2016 and founded STITCHNEST in 2017. A brand dealing in home furnishing products with a special focus on modern and contemporary designs. She completely revamped the sales channel from a traditional one to the e-commerce one.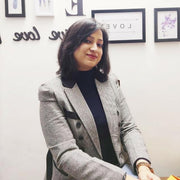 Rishabh Goyal
Qualification: B.Tech (ECE)

He joined the family business after realizing the potential of STITCHNEST and e-commerce market space in 2018. He gave up his corporate career to give STITCHNEST an accelerated growth.