PRIVACY POLICY
We takes your privacy protection very seriously. We do everything it takes to safeguard the trust you place in us.

Please read below for more details regarding our privacy policy. Our privacy policy is subject to change from time-to-time without prior notice, hence, please review this policy periodically. Your use of the Website constitutes an acceptance of our privacy policy.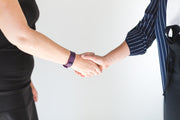 INFORMATION WE COLLECT
1. Your contact details; i.e., name, e-mail address, phone number, and shipping address.
2. Your Website account username and password.
3. Your previous orders and transaction information including product and service pricing details, date of purchase, and payment history.
4. Information from optional online surveys posted by stitchnest on the Website or on third-party sites.
5. Cookies to enhance your shopping experience. Cookies are small files of data stored on your computer which enable us to know your preferences and customize the Website as per your preferences to offer you a more personalized experience. You can at any point set your computer browser to notify you when you are sent a cookie, and you can decide whether or not to accept it.
6. Your session log information on the Website such as navigation details within the Website, IP address, browser type, browser language, operating system, and source of traffic.
7. E-mail communication by you directly with the Website or stitchnest including but not limited to product or service enquiries, delivery details, disputes, etc.

All the above listed information enables us to:
1) process your order; and/or
2) understand your behavior and preferences such that we can deliver the best customer service and experience. We may also use this information for marketing purposes including but not limited to informing you about deals, offers, new launches, relevant blogs, order status, etc.

You may choose to opt out of these communications anytime by writing to us at wecare@stitchnest.com

We will use your information, if required, in legal disputes or other legal processes in order to comply with any statutory or regulatory requirement and in cases of troubleshooting problems, detecting and protecting against error, fraud and other criminal or illegal activity, to collect dues/fees owed, enforce our Terms, prevent abuse of stitchnest's products and services, and prevent violation of the rights of third-parties, other users, or the general public.